Enhance Your Visit with Melbourne Skydeck Experiences
Contents
Set in the heart of the city, Melbourne Skydeck is on the 88th floor of the Eureka Tower, which is one of the tallest residential buildings in the world. Feast on the 360° bird's eye view of Melbourne City through the giant glass windows. The Melbourne Skydeck also dazzles visitors with unique, informative, thrilling, and entertaining experiences. 
Excited to learn more about how you can enhance your experience at Melbourne Skydeck? Keep reading to know what's in store for you before you plan a visit!
Melbourne Skydeck Experiences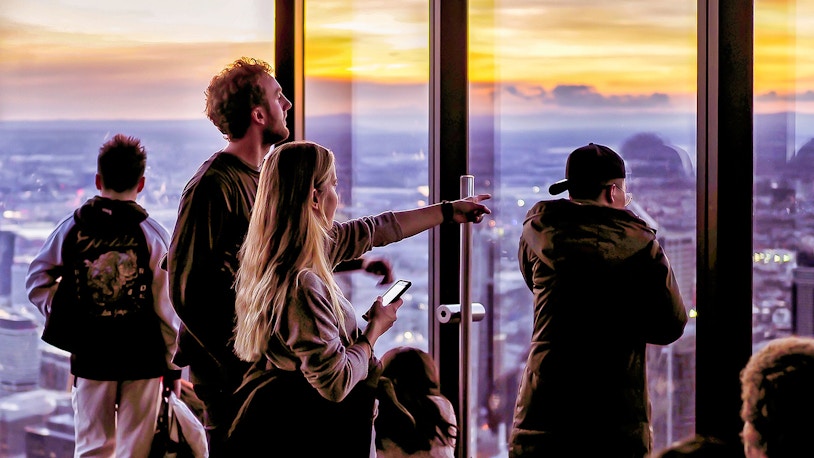 Curated Experiences for a Memorable Visit
Climb aboard the fastest elevator of the Southern Hemisphere that takes you up 88 floors in just 38 seconds. Treat yourself to the 'The Edge Experience' and enter the glass cube to experience the thrill to the next level. Float in the air over 300 metres above and admire the views of the city and beyond. 
Head to the multi-million-dollar Voyager Theatre and go on an expedition of discovery through Melbourne and Victoria in glorious Super high-definition 8K video with 6D sensory immersion. Conclude your visit by dining in the clouds with a delicious array of drinks and snacks at the Edge Eureka Skydeck.
Package Experiences at Melbourne Skydeck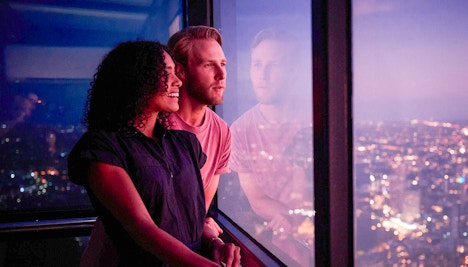 The Edge
Challenge yourself and experience the thrill of standing 300 feet off the ground at Melbourne Skydeck Edge! Step into the transparent glass cube that is suspended at the edge of the Skydeck to face your fears and adore the beautiful views of Melbourne.
VR Plank
Whether you are an adult or a child, Melbourne Skydeck's Virtual Reality (VR) Plank Experience is for everyone. Put your VR headset on and feel the excitement as you're transported 285 metres above Melbourne City with the renewed virtual reality Plank Experience. Edge your way slowly to the end of the plank and take a leap of faith to zipline through the streets of Melbourne.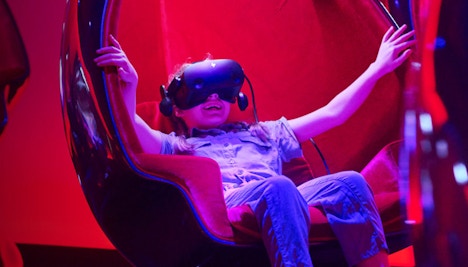 Voyager Theatre
Have a one-of-a-kind experience with the specially designed Positron chairs that give you an immersive virtual reality experience. Put on your headset, take a seat, and head on an 11-minute journey that takes you through some of the most iconic attractions in Melbourne. Ride a scenic railway, cheer for your favourite player from VIP seats at the Australian Open, and even indulge in other exciting sports events in Victoria with 8K HD video and 6D sensations. With a specially created mix of sounds and visuals, be transported right to the heart of Victoria. 
Couple Experiences at Melbourne Skydeck
There are also some curated experiences to choose from for couples in love!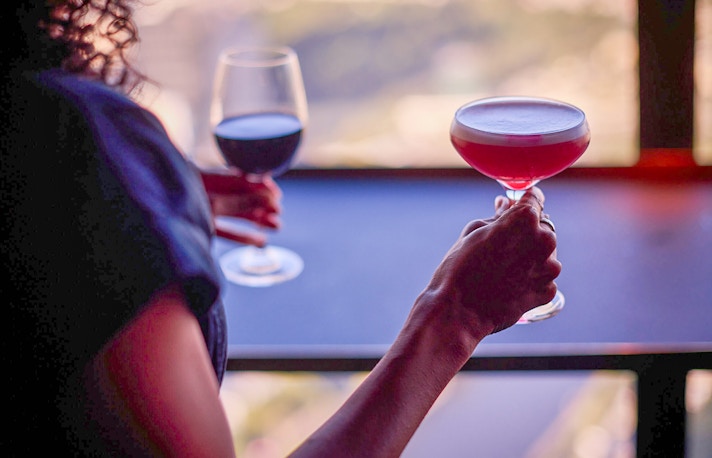 Cocktails in the Clouds
Hold your partner's hand and take them on a unique experience with Cocktails in the Clouds. Specially curated for couples, enjoy signature cocktails from Bar 88 as you admire the stunning city views. Then, indulge in an immersive VR experience at the Voyager Theatre designed just for the two of you.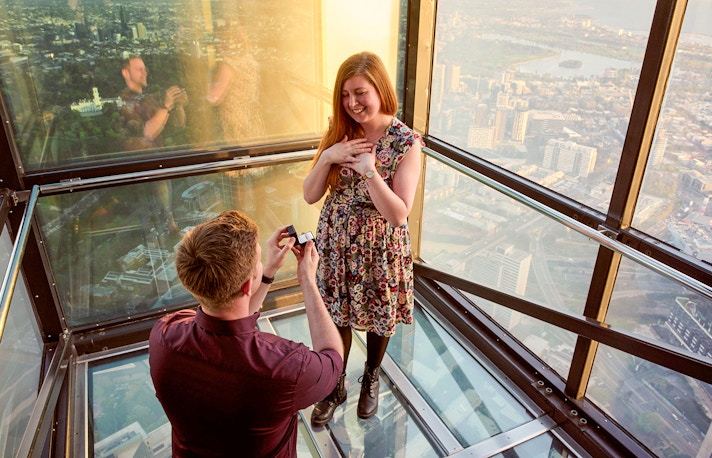 Sky High Romance
Another curated experience just for the couples, propose to your better half at Melbourne Skydeck Edge and create a memory that will last forever. This unique experience allows you to pop the question with the magical views of the city in the background. Gain exclusive access to The Edge for just the two of you and even get special arrangements and complimentary photographs to create a special memory for a lifetime!
Dining Experiences at Melbourne Skydeck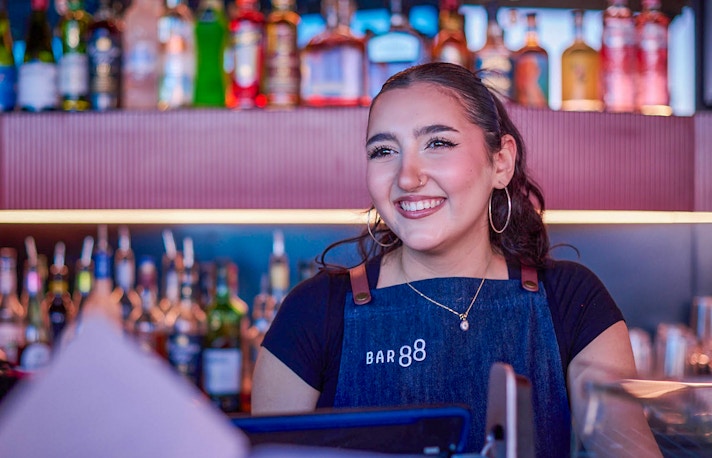 Bar 88
A perfect place to visit with friends, family, or couples for a drink with a view. Sit back and sip on mouth-watering cocktails at Bar 88 located on the Skydeck.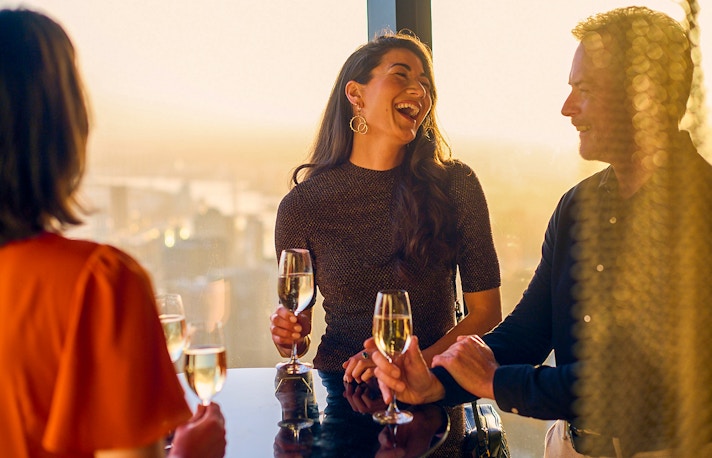 Eureka 89
Dine in the clouds in the heart of Melbourne City. Enjoy breathtaking views and fine dining with specially curated gourmet dishes by the award-winning Chef Renee Martillano. 
Frequently Asked Questions About Melbourne Skydeck Experiences
What are the various experiences available at Melbourne Skydeck?
Melbourne Skydeck offers a variety of experiences that allow you to indulge in virtual reality, adventure and even fine dining. 
Is it worth trying Melbourne Skydeck experiences?
Definitely! With specially curated experiences, you can either indulge in some indoor adventure activities, experience virtual reality, and even enjoy delectable Australian flavours with gourmet dining. 
What are the different couples' experiences at Melbourne Skydeck?
Sky High Romance and Cocktails in the Clouds are some couple experiences at Melbourne Skydeck. Propose to your partner with mesmerising views or even enjoy some delicious cocktails with your loved one. 
What are the different dining experiences at Melbourne Skydeck?
Bar 88 and Eureka 89 are the two restaurants that offer dining experiences at Melbourne Skydeck. Enjoy delicious beverages and light snacks at Bar 88 and enjoy fine dining with stunning views at Eureka 89. Learn more about Melbourne Skydeck restaurants.
How can I try the different experiences at Melbourne Skydeck?
You can easily indulge in various experiences here with Melbourne Skydeck tickets. You can upgrade your tickets at the venue depending on availability or simply purchase a package experience online. However, if you need special arrangements to be made, be sure to contact the venue beforehand.
How can I get special arrangements for Sky High Romance at Melbourne Skydeck?
You will need to contact Melbourne Skydeck before your visit to ensure that you can get special arrangements made for your proposal at the Edge. Learn more about couple experiences at Melbourne Skydeck.
Are any Melbourne Skydeck experiences included in my ticket?
Your Melbourne Skydeck tickets only give you entry access. You can upgrade your tickets at the venue depending on availability to enhance your experience and make the most of your visit. Book your Melbourne Skydeck tickets online.
How can I buy Melbourne Skydeck tickets?